OUR SECRET: WE'RE EXTRAORDINARY LISTENERS!
O'Dea Entertainment was created  by a Chicago family, out of a passion for music, family, & friends, and have spent over a decade making each bride feel like she should feel… SPECIAL! And we do this by listening to you. Tell us what you want and don't want for your wedding and we'll make it happen. Your wedding will feel like "your" wedding.
Going the extra mile to make everything perfect for you is our priority. Whether it's checking for your favorite songs, or making sure we pronounce everybody's name correctly, making your event as fun and flawless as possible is our mission.
"We were very happy with Ed's work at our wedding. He followed our requests and was very upbeat and helpful!! Continue playing a mixture of songs for everybody of all ages to enjoy!
Keep up the good work! Thank You!"
THE SOUNDTRACK FOR YOUR MARRIAGE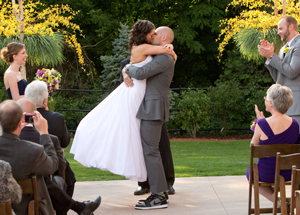 Initial Consultation
On-site Setup & Sound Check
Microphones & Equipment
Coordinate with The Videographer
Ambient Music Pre-Ceremony
Bridal Party Entrance Playlist
Bride's Aisle Music
Couple's Exit Song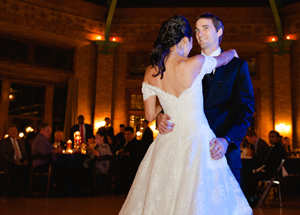 Initial Consultation
On-Site Setup & Sound Check
Bridal Party & Couple's Introduction
Ambient Dinner Music
Special Moment Songs
(Father/Daughter, First Dance, etc.)
Must Play List & Do Not Play List
Dance Floor Music & Entertainment
The Perfect Last Dance Song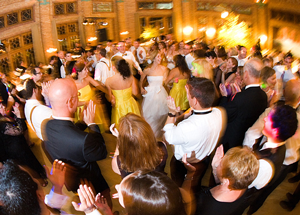 Initial Consultation
ON-CORE to Your Wedding
at "The Next Level"
Specialty Entertainment
Custom Lighting & Effects
Interactive MC for Themed After-Hours
or Your Personal Night Club
Special Requests All Night!
(if you would like)