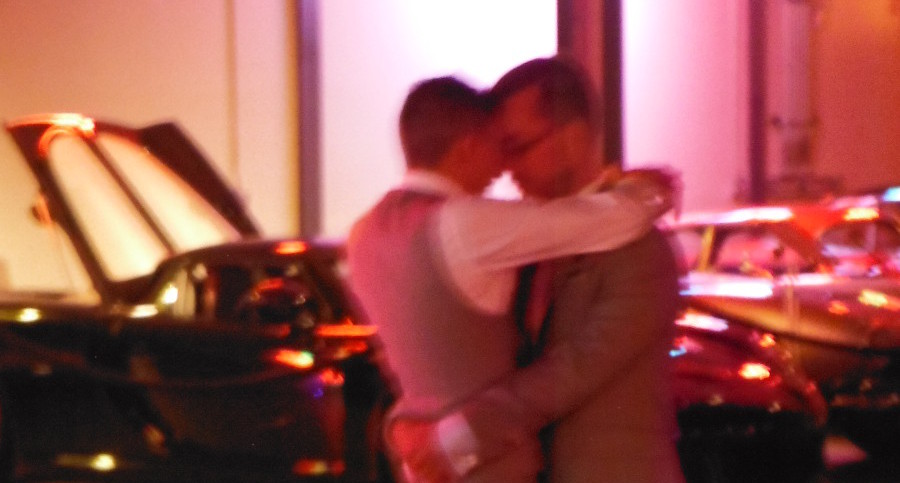 We recommend choosing your top 25-50 songs but it is best when you even star your must play choices. We may not get to all 50 since we only have so much time, but make sure your absolute favorite songs are known. Also we need to know what songs are a Do Not play list. Those are key we want to make you, the important couple of the day, happy.
We can take requests if you like or we do not have to that is up to you. If you do not want requests taken we will take the blame so that you do not have to deal with your family and friends getting upset over their favorite song not being played.
Song choices are important.
It is important to have a first dance song, a good song to open the dance floor and then a closing song that can have an impact. Some couples put a lot of thought into music and some have their favorites and the rest is up to us to make it a great party! Recently we to the song " All of Me" and used 3 different versions, one was the instrumental version during the ceremony, then the John Legend version for the first dance and another version for cutting the cake and lastly a dance version. This may seem a little repetitive but if you were a guest and did not know the music choices you would not have had a clue since each version was so different and unique all on their own. ( Gerry and Joe's wedding)
Other weddings  we have experienced, once the couple chooses their first dance song, and mother son and father daughter dance songs, then they give us the ability to mix in other music we feel will really bring their guests to the dance floor.  Recently one Father daughter Dance was a new take on "I had the time of my life" and the Father picked up the bride and swung her around and her dress flowed out beautifully at first we were unsure how this will work since they were doing this since she was little. The tradition of this dance was fun but the result was fun and exciting!
Overall Song choices are personal to make the wedding yours and all yours! Have fun will getting your favorite songs listed then let us help keep the dance floor rocking and we will add songs that you may have forgotten but love.